"I joined to tone up and I also joined to become stronger... surprisingly enough, I'm a lot stronger than I was. I can lift weights that I never would have been able to when I first walked through the doors."
"I've never liked going to the gym before and now I do, I enjoy it and I miss it when I can't go."
"Everyone here is so nice and encouraging and if I had a problem doing one move, Joe and Danny always gave me an alternative that would work so that I didn't injure myself."
"I came to Park Fitness and I feel so much better, better than I could have ever imagined, mentally and physically."
"Danny and Joe are fantastic. They design a program that engages you, motivates you, supports you, challenges you. It's unlike any fitness thing that I've done in the past."
"When I came here I literally was in the worst shape of my life... I had tried everything from biking to running to do it on my own and nothing would ever stick. I started here 3 months ago and its honestly the best I've ever felt."
"You know how we are walking into a big group of all these people and having them know what they are doing... (Joe) just gave me that sort of comfort that I needed to actually stay in the class."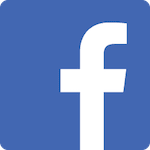 I tried Park Fitness with a friend a few years ago, I loved it but I wasn't ready to commit at that time. This year I signed up for the drop two sizes challenge and fell in love with the gym. I am now a full time member and am excited to wake up, early, to get to Park Fitness. Dan and Joe are energetic, clear, and all the members make it so comfortable! If you're not ready to commit, try one of the challenges- you will not regret it!!! Oh and I did drop two sizes - so it works! 😃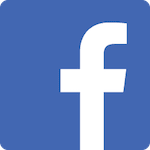 Park Fitness is the BEST! I actually look forward to going to the gym to work-out.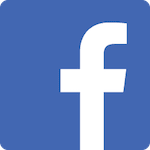 Park Fitness makes it easier for you to stick with your fitness goals. Joe and Danny have created a friendly, hardworking and supportive culture!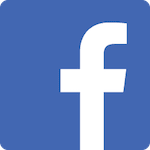 I joined Park Fitness in February of this year (2020) just before the Pandemic shut everything down. It caused many companies large and small to have to change they way they do business (especially gyms and restaurants) in order to survive. I have been so impressed by how proactive Park Fitness has been in adapting to the changes required of a gym to remain open, safe, and accessible for their members! They went above and beyond in checking in with their members during the shut-down and immediately set up Zoom meetings for workouts that still continue to this day for those more comfortable working out at home. They even sent out exercise bands to those of us who didn't have any equipment to use at home. They quickly upgraded their ventilation system and cleaning protocols and created individual socially distanced "pods" inside the gym and created an outdoor workout space in the parking lot behind the gym. They continue to project a positive and fun outlook and an inclusive attitude that is addictive. Oh- and the workout sessions and group classes are challenging enough for anyone at any fitness level! If you are considering joining or changing gyms in 2021, look no further! Park Fitness and their owner/trainers Danny, Joe and MJ are tops in their field and in our area!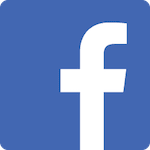 Park Fitness is more than a gym. This amazing team of trainers coach you through each workout. They have created a community with mixed fitness levels who cheer each other on, laugh and sweat together. This magic combination makes fitness fun. Even through injuries and limitations, modifications are made to make sure I get the most out of each workout. Wherever you may be on the journey to health, they meet you there. Even through COVID, while I have to workout in my 10x10 square, I feel like I am part of a great team.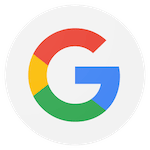 Park Fitness has changed my life and my focus on my health and fitness! Danny, Joe and MJ are amazing and have not only made the process fun but keep it simple! That approach and the awesome community of members makes this place special! It's not just a gym...it's the Cheers of gyms where everybody knows your name and it is fun and exciting to get in shape and be healthy!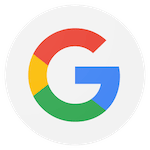 I have been a member of Park Fitness for almost 5 years and it has been a life-changing experience for me. For as long as I can remember, going to the gym, and working out alone, was always a chore. Park Fitness changed that mindset. Our groups are fun and social. Parkfit has put enjoyment back to working out and exercise. Plus…. It's the only place in Severna Park where the owners greet you at the door. If you haven't been there yet, do yourself a favor and try it out free for 7 days. You'll love it and so will your body. I highly recommend Park Fitness..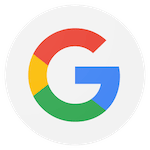 along with MJ do a fantastic job helping you and developing a great plan for your training needs! I highly recommend you trying it out, it is a very positive environment!!!!!!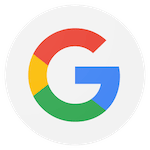 Park Fitness is a neighborhood gym where you will always feel included and welcomed. The coaches are extremely knowledgeable and adept at showing regressions and progressions to ensure each member is safely training. Get Fit classes are dynamic, fast paced, balanced, and well organized. Small group training sessions are designed to help members gain or maintain strength. There are numerous in-person class times to choose from and also at-home live or recorded workouts. Members are engaged via numerous fitness challenges and fun events. On top of following the County's COVID-19 safety protocols the gym is outfitted with professional grade air purifier systems. The owners, Danny and Joe, take their business very seriously but not themselves. They keep members informed about gym news and events through comedic videos, social media posts and emails.
Bottom line, Park Fitness has been my preferred gym for over a year because it has a community feel and the coaches are experts in the industry and genuinely want to help me obtain my goals. The workouts are always challenging yet safe. I also appreciate classes are organized and start on time.